(Last Updated On: May 31, 2017)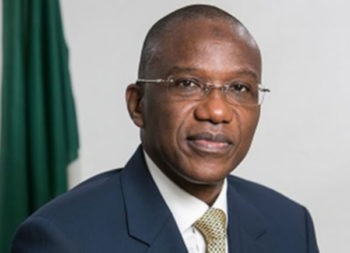 Managing Director AMCON, Alhaji Ahmed Kuru
The possibility of establishing AMCON II to reduce the volume of non-performing loans in the banking industry is not in view, the Managing Director, Asset Management Corporation of Nigeria (AMCON), Ahmed Kuru, has said.
He however said the advocates of the proposed debt body could start a private sector intervention. "AMCON II as an asset management is not possible anymore," Kuru said.
Kuru, who spoke at a briefing in Lagos over the weekend, said as the non-performing loans (NPLs) of banks keep burgeoning, at over N1.5 trillion, the Nigerian Deposit Insurance Corporation (NDIC) and the Central Bank of Nigeria (CBN) were looking for sustainable ways of reducing the NPLs to the barest minimum.
One of the options the two institutions are considering is the floating of a private sector driver AMCON to replace the current government controlled AMCON. The NDIC and the CBN said they were studying recommendations for a second AMCON.
Kuru said AMCON was able to reduce its loss position from N304.2 billion in 2015 to N254.34 billion last year. However, due to losses suffered from of its subsidiaries, the Group total loss increased to N352.15 billion in 2016 from N295.45 billion in 2015. He said N268 billion was charged into AMCON's profit and loss account yearly as interest expense, adding that AMCON's collaboration with agencies such as Debt Management Office (DMO), CBN, NDIC has been cordial.
He said AMCON is expected to, within 10 years of its existence, find solutions. "We should be able to find solutions to the bad loans in 10 years. We need to repackage outstanding loans, sell them and move on," he said.
Kuru said the corporation had invested more than N300 billion to support businesses, but that it is no longer putting money to support businesses.
"We stopped putting money in businesses in the last three years; we do not invest cash in businesses anymore," he said.
He said the corporation had stopped buying loans from banks. "We have stopped purchase of new loans. If any bank has challenge, it should be tackled with the prudential guidelines. Buying more loans will encourage rascality and make banks to be cooking all manner of loans," he said.
On the sinking funds, he said it is not within the scope of AMCON to raise the sinking fund. He said banks a percentage of their balance sheets to the sinking funds, and some lenders are even making higher contributions to the funds compared to their level of profitability.
Kuru said the corporation is close to selling Peugeot Automobile Nigeria (PAN) Ltd, a local car assembly joint venture, to Africa's richest man, Aliko Dangote, and two Nigerian states.
"We have concluded all processes on the bids since about two months ago; all we are waiting for (now) is the approval of the CBN," Kuru said.
PAN, a Nigerian vehicle assembly plant located in Kaduna State, has PSA Peugeot Citroen as its technical partner with a capacity to assemble 90,000 cars yearly, according to its website.
Dangote, in alliance with the states of Kaduna and Kebbi and the Bank of Industry (BoI), made a bid to acquire a majority stake in PAN last year, as AMCON seeks to sell off some of the assets it acquired in the wake of the banking crisis.
AMCON, set up in 2010 to clean up the banking system following a $4 billion rescue of nine lenders that came close to collapse, took over PAN after buying up its debt and converting it to equity.

powered by sue.ng a legal search engine
We are sorry that this post was not useful for you!
Let us improve this post!
Tell us how we can improve this post?