(Last Updated On: May 31, 2017)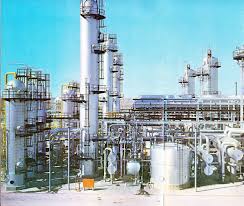 The Senate has directed the Ministry of Petroleum Resources and the Minister, Dr. Ibe Kachikwu, to immediately stop all processes relating to the planned concession of the Port Harcourt Refinery to Agip and Oando Plc.
This is coming as the legislative chamber set up an ad hoc committee to carry out an investigation to determine how and why such a deal was sealed and the criteria used to select Agip/Eni and Oando Plc to maintain and operate the refinery, and at what cost and the time frame involved.
The Minister of State for Petroleum Resources, Ibe Kachikwu had last week in Vienna, Austria said refineries repair cannot be done in an open bidding process.
Kachikwu said refineries concession "Is a highly technical area, what we have done is to invite those who have experience in refining, but it's open, anybody who feels he has the skills and has the money is welcome. It is not just about the skills but the money too.
"Remember, we don't have the money, and what we call them in is to rebuild, help us manage and recoup their money from the incremental production and that is ongoing, it has not been decided, the entire three refineries are up on the refurbishing scheme."

powered by sue.ng a legal search engine
We are sorry that this post was not useful for you!
Let us improve this post!
Tell us how we can improve this post?